First of all, I'm so sorry!
I thought I would apologize in advance for showing you pictures of our toilet: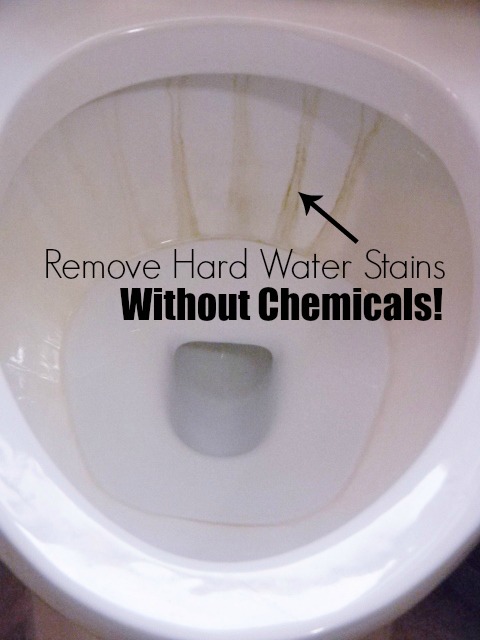 I know,… GROSS! RIGHT?
We have really good well water, but those mineral stains insist on building up over time.  I tried so many times in so many different ways, with so many different products to get rid of these stains that I was about to add "new toilets" to the budget.  Then I read something about using a pumice stone to clean the toilet.  We were a little worried the pumice stone would ruin the porcelain, so I ordered this EarthStone.  It's made out of recycled material that is similar to a pumice stone.  It worked GREAT!
After about 10 minutes of light scrubbing my toilet looked like new!!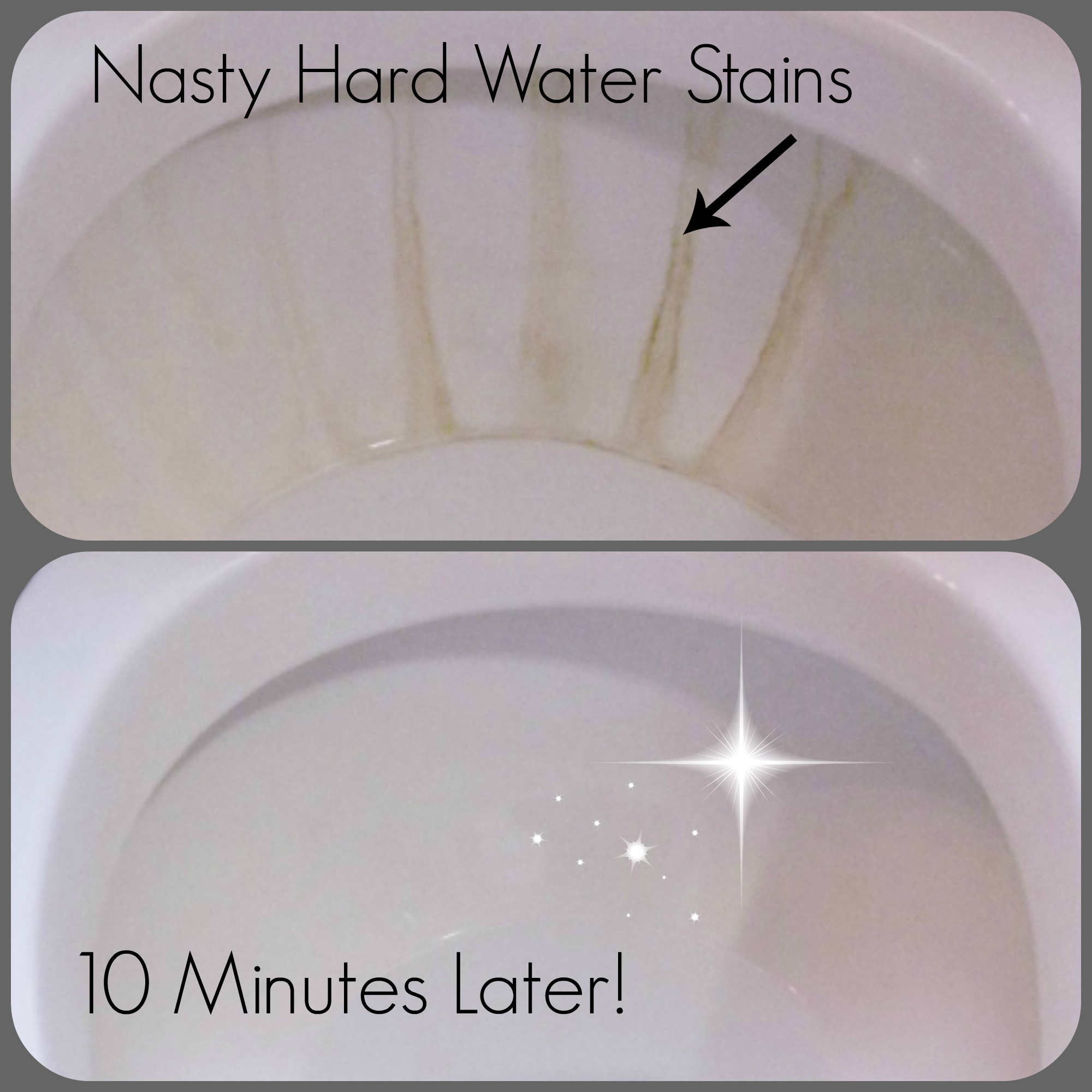 After using the EarthStone I did some research to see if a regular pumice stonewould cause any damage to my porcelain toilet and found that they shouldn't. I have since bought this pumice stone and had the same results! The pumice stone is less expensive than the EarthStone so that's what I'll continue to buy. I haven't used either of them up yet, and I've used them both several times! Well worth the few dollars spent!
Instructions: Pre-wash your toilet with your regular toilet cleaner and a toilet brush (I like to kill the germs first!). You can shut the water off to the toilet and drain the water, or you can use rubber gloves (or not). Neither one of the stones are toxic or have any chemicals, so if you're not afraid of a little toilet water just get right in there! First get the pumice stone wet then scrub gently on the yucky build up. It will take a few minutes (10 to 20 depending on how bad the build up is) to scrub the whole toilet, then give it a flush to rinse it out and do a little inspection to make sure you got it all. To wash off the pumice stone just hold it under running water, let it dry out and store it until next time.
"The cruel irony of housework: People only notice when you don't do it!"