Charlie Cox thanks fans for their support in the #SaveDarevil campaign. Cox had been most known for his roles in the film Stardust and the series Boardwalk Empire, but the biggest role of his career came in 2015 when he was cast in Netflix's Daredevil as the titular hero. Cox played the character for three seasons of Daredevil and also appeared in the team-up series The Defenders alongside Krysten Ritter (Jessica Jones), Mike Colter (Luke Cage), and Finn Jones (Iron Fist).
Continue Scrolling To Keep Reading
Click the button below to start this article in quick view.
Despite getting stellar reviews by fans and critics alike, 
Daredevil was canceled
after three seasons, partly because
ratings had dropped by 57%
in between seasons 2 and 3. Fans have yet to hear anything hopeful about 
season 4 of Daredevil
, something that Cox doesn't think will ever happen. Last year fans started petitioning for the series to be revived via the #SaveDaredevil campaign, and now Cox has responded to his fans.
When being interviewed by
Comicbook
, Cox formally thanked the members of the #SaveDaredevil campaign. Cox showed his appreciation by saying, "
The only thing is I'd just like to say thank you to all those guys. I don't know if it's going to do anything, but it means a lot to a lot of people, and it certainly means a lot to me."
He went on to explain that he had dozens of #SaveDaredevil supporters in the front rows of his Broadway play 
Betrayal
, which he starred in alongside Tom Hiddleston.
of #SaveDaredevil supporters in the front rows of his Broadway play Betrayal, which he starred in alongside Tom Hiddleston.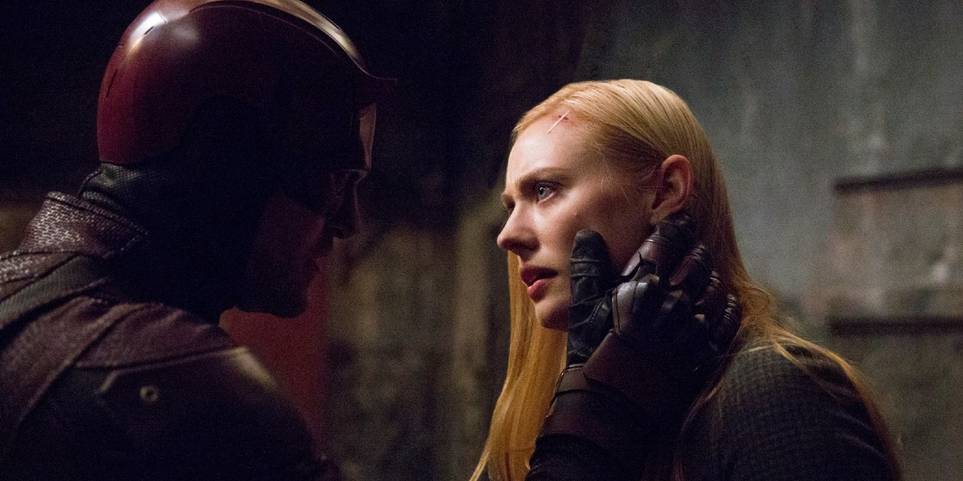 While nothing has come of the #SaveDaredevil campaign yet, fans got a new spark of hope this past month when rumors started coming out that Cox's Daredevil might appear in the upcoming Spider-Man 3. This rumor turned out not to be true, with Cox shutting it down, saying that if the character does appear in Spider-Man 3, Daredevil will likely be recast. Despite Cox not appearing in Spider-Man 3, there would certainly be room for him to be included since Peter Parker may need a lawyer after Mysterio told the world that he was Spider-Man.
This is the most recent interview that Cox has thanked his fans in, but it certainly isn't the first. Cox has shown his appreciation for fans ever since his series was canceled and has even signed the #SaveDaredevil petition himself. Fans haven't lost hope that Daredevilmight be revived on Disney+ or that Cox might join the film side of the MCU, and they likely won't until the character is recast. Regardless of Daredevil's future, Cox seems like he will always be thankful for his fans.
source: screenrant.com